Gigs at the Queens Head are every Sunday and occasional Wednesdays
All gigs are free admission and start at 8.30 pm. Programming consists of National and International touring artists as well as providing a platform for many of the high quality, creative players in the region.
Wednesday 12/09/18 The 'LSD' - Lash/Sanders/Dunmall
***** Improvised Music Special *****
A special September treat to get the Autumn season underway. Very pleased to be bringing together three of the UK's highly respected improvisers into the creative melting pot to see what's cooking. We have ....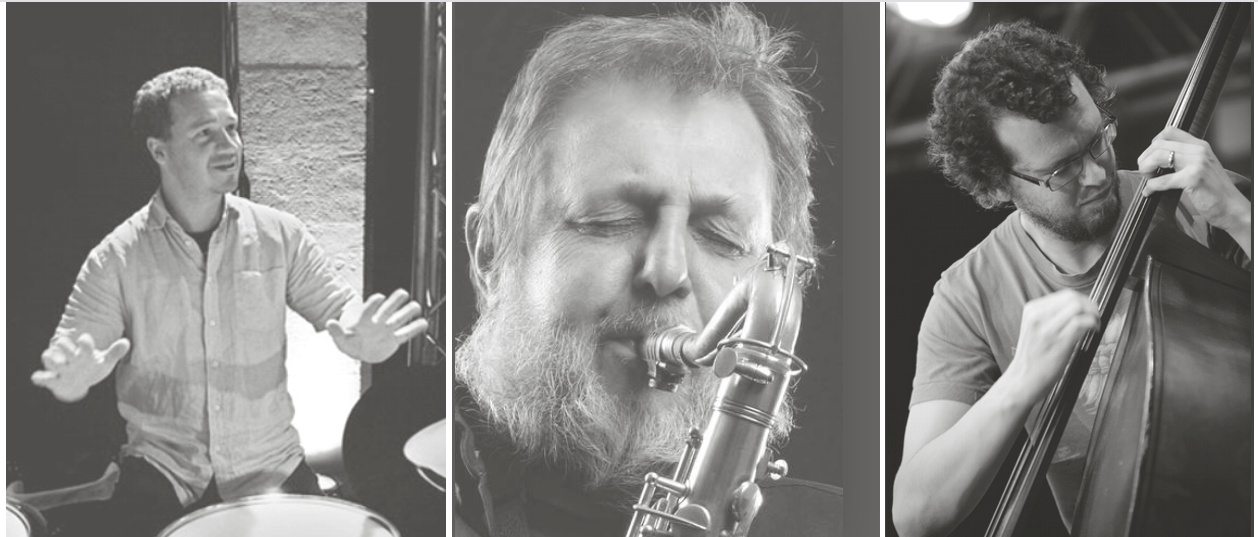 BLOW-> Paul Dunmall (Tenor Sax and assorted Bagpipes) As described by freejazz_co_uk "Dunmall sounds at times like Sonny Rollins at others like Evan Parker, but arguably surpasses both in the precision and succinctness of expression ... his work is the very opposite of indulgent - this is music of the utmost seriousness and importance." HIT -> Mark Sanders (Drums and Percussion) Mark has been one of the most active percussionists on England's jazz scene, "jazz" encompassing everything from free improv to Jah Wobble's dub excursions. He is gifted with a superior technique paired by acute listening abilities and its little wonder he is one of the most sort after improvising drummers in the UK. PLUCK-> Dominic Lash (Double Bass) "following in an illustrious lineage from Barry Guy through Simon Fell ... breathtaking" John Sharpe, All About Jazz. "extraordinarily sensitive... Every pluck or bowing seemed to embody grace and purpose." Brian Olewnick, Just Outside Supported by Music in Monmouth and the Plancktone Club
Wednesday 14/11/18 7Steps - Miles Davis contemporary interpretations
***** Jazz Special *****
Welsh trumpeter Tomos Williams joins forces with young tenor saxophonist Adam Nolan from Dublin in a Welsh/Irish Quintet to play the music of jazz legend Miles Davis. Miles was one of the towering figures of 20th Century music and '7Steps' will present his music with vigour and passion.The band will play some of the classics associated with the great trumpeter: Bye Bye Blackbird, Joshua, All Blues but also feature some of the less well known songs from Miles' vast catalogue such as Teo and Orbits. 7Steps have toured Ireland twice; in April 2013 and November 2016, and also featured at the Aberjazz Festival, in Fishguard in 2015.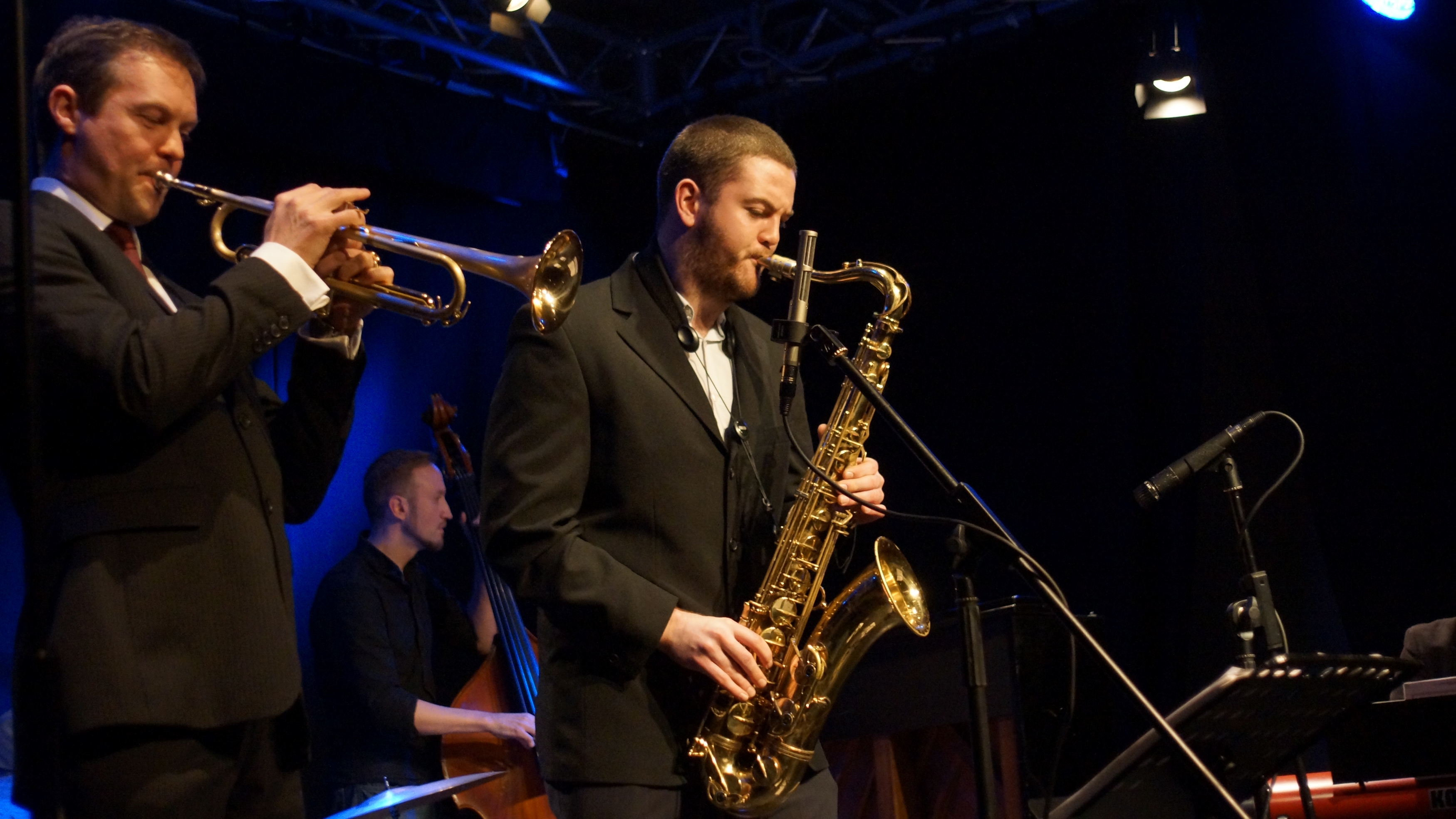 Tomos Williams is a leading and unique voice on the Welsh jazz scene. Heavily indebted and influenced by Miles' music ,7Steps is a natural project for Tomos to front. He also leads the jazz/folk sextet, Burum, (who have played in the US, France and India) as well as recently leading the groundbreaking Indo-Welsh fusion band 'Khamira', (who have played in South Korea, India and Wales).
Adam Nolan is a recent graduate of the renowned jazz course at Dublin City University and is rapidly establishing himself as one of the brightest lights on the Irish jazz scene, while the rhythm section of Dave Jones – piano, Aidan Thorne – bass and Mark O'Connor drums are well known faces on the Welsh jazz scene and are highly in-demand musicians. In Nolan, Williams has found an able sparring partner and they're playing often reached mesmerising heights, whether either was soloing or they were playing in unison or trading phrases....It was a hugely rewarding gig and one that left listeners with no option but to get home to dig out the originals." - Jackie Hayden,The Wexford Echo
Tomos Williams – trumpet, Adam Nolan – tenor sax, Dave Jones – piano, Aidan Thorne – bass, Mark O'Connor – drums
Supported by Music in Monmouth
Wednesday 16/01/19 DLQ
The ever creative Dominic Lash Quartet with Alex Ward on guitar, Javier Carmona on drums and Ricardo Tejero on alto sax
Drop Us A Line or Pick Up the Phone
You can contact us by email. Or, alternatively, pick up the phone and give us a call on 01600 712767. Thanks.