Wednesday 17/02/16 Ward/Lash/Knedel-Andersen
***** Jazz Special *****
A privilege to welcome three major improvisors in this new Anglo-Norwegian collaboration. The individuals are no strangers to the Queens but not in this combination which should bring new chromaticism to an already broad palette. Alex Ward exhibiting his 'unified schizophrenic method' playing both Clarinet and Guitar, interacting with Dominic Lash, denizen of the Double Bass country, meshing the music as if hertzel fringes through a diffraction grating, with super sensitive drummer Dag Erik Knedel-Andersen.
Without doubt something to further the sonic experience of 2017!
Supported by The PlanckTone Club/Music in Monmouth
Wednesday 30/03/16 Ant Law
***** Jazz Special *****
A gig for the axemen! Described as "An Innovator" by The Guardian, Guitarist Ant Law was a scholar at Edinburgh University and Berklee College of Music. He now lives in London and works extensively with his own quintet, as well as (Grammy-winner and Chick Corea sideman) Tim Garland's "Lighthouse" (along with Jason Rebello and Asaf Sirkis), and with saxophonist/composer Paul Riley and Trio HSK.
"Scarily proficient. A voice to heed"
Jazzwise
"Lean, purposeful… Ambitious, engrossing guitar jazz."
Guitarist Magazine
Supported by Music in Monmouth
Wednesday 13/04/16 Partikel's String Theory
***** Jazz Special *****
Partikel
are seriously 'hot news' in the contemporary jazz world. 2015 has been a huge year for them: the release of their third album "String Theory" took the British Press by storm receiving multiple four and five star reviews and making onto a number of "best jazz albums of 2015" lists already. Combine this with a tour of China, a series of major festivals, and a hefty work schedule to 2016, this is really a band not to miss.
"String Theory is one of the most successful jazz / classical collaborations I've heard, a genuinely convincing hybrid... the album is a brilliant realisation of all the ambitions and objectives Eagles had for the project.... an astonishing performance."
Ian Mann ☆☆☆☆
"Inventive contrapuntally - rich arrangements, this excellent experiment represents a perfect marriage of two seemingly disparate entities, resulting in an album of richly mellifluous sonority"
All About Jazz ☆☆☆☆☆
"Turbulent avant-riffage, lush, cinematic sophistication... an ambitious project, convincingly realised"
JazzWise ☆☆☆☆
"A triumphant third album"
MOJO ☆☆☆☆
"The always stimulating Partikel meets this string section on equal terms. Eagles's tone on his various horns achieves an impressive blend of colours and dynamics. His compositions and arrangements, embracing sinuous, sinewy elegance, spiky funk and languid ballads, repay close attention. It's another intriguing step in the evolution of this talented outfit."
BBC Music Magazine ☆☆☆☆
Supported by Music in Monmouth
Wednesday 11/05/16 Burum
***** Jazz Special *****
This sensitive fusion of Welsh folk music with jazz never fails to reach the heart.
Burum
have grown together, very much akin to the 'yeast' of their naming, to provide a close respect of their cultural roots combined with the extemporary explorations that improvisng provides. Little wonder they have represented 'Welsh jazz' in the USA, Brittany and India.
The strength of celtic melodies such as 'Pontypridd' and 'Lloer Dirion' provide a very unique platform for the empathetic improvising these guys always deliver.
Supported by Music in Monmouth
Wednesday 08/06/16 Duski
***** Jazz Special *****
Aidan Thorne's Duski project has grown over the years both in compositional strength and unity as a coherent playing outfit. Thorne's writing certainly does provide a refreshing repertoire which echoes broad and diverse sources.
(Checkout the JazzMann's review)
.
Duski is a young contemporary band, with plenty to say. Well worth listening to, bringing hatever 'jazz music' is, bang up to date!
Supported by Music in Monmouth
Wednesday 20/07/16 Philip Clouts' Anglo-Welsh Ensemble
A new venture for Philip Clouts as he combines his accomplished compositional style, steeped both in the music of his native South Africa and in a diverse range of world musics which he has explored to critical acclaim, with a group of Wales finest players.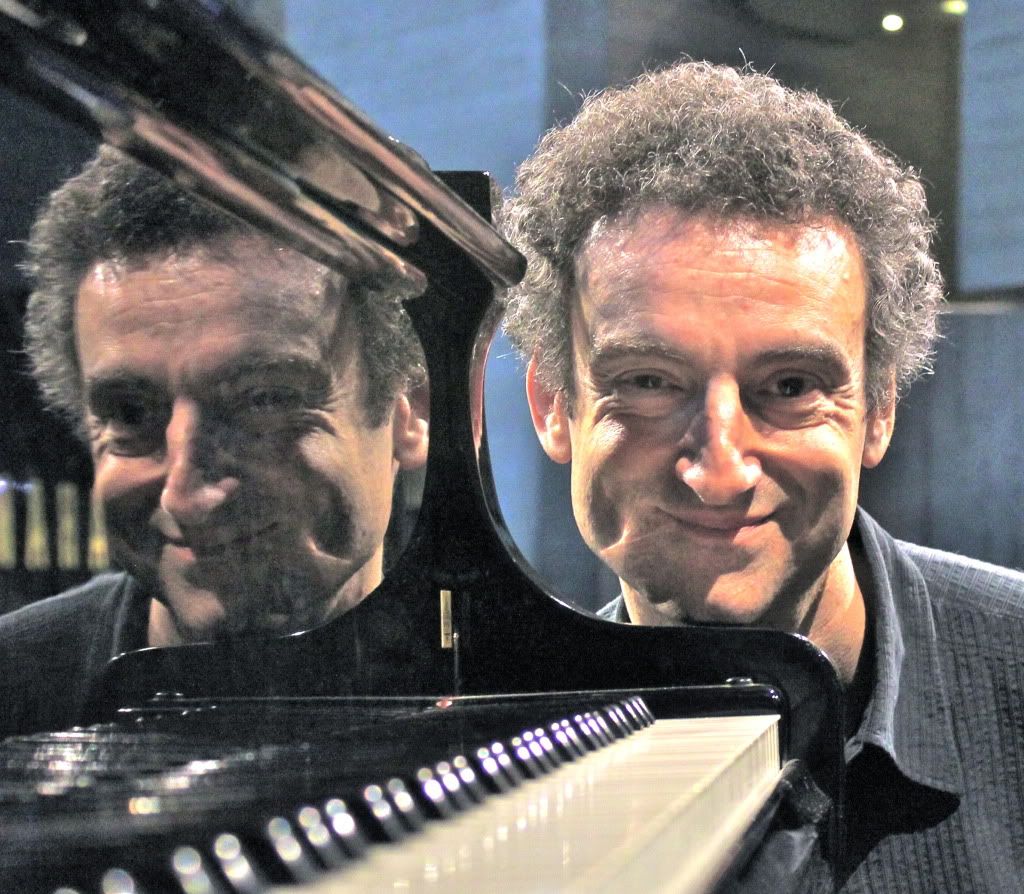 "Luxurious melodies, woven with subtle influences from Clouts' forays into world music … a joy throughout, uplifting and contemplative by turns"
Jazz UK
Supported by Music in Monmouth
Drop Us A Line or Pick Up the Phone
You can contact us by email. Or, alternatively, pick up the phone and give us a call on 01600 712767. Thanks.