Sunday 10/07/16 Little Rumba
Without doubt one of the most popular bands to play at the Queens. You may have heard them before but they never cease to amaze!!!
If you can you imagine songs from an island populated by Jewish Argentinean Celts, stuck in the middle of the Gulf of Mexico, reached only by radio stations from New Orleans, Cuba and Jamaica - then you're ready for Little Rumba - a great world music band
www.littlerumba.com
Sunday 17/07/16 The Forfeits
'On the button' four piece with contemporary upbeat party tunes. Always gets the audience up and dancing, so make it an energetic summer's evening!
Wednesday 20/07/16 Philip Clouts' Anglo-Welsh Ensemble
***** Jazz Special *****
A new venture for Philip Clouts as he combines his accomplished compositional style, steeped both in the music of his native South Africa and in a diverse range of world musics which he has explored to critical acclaim, with a group of Wales finest players.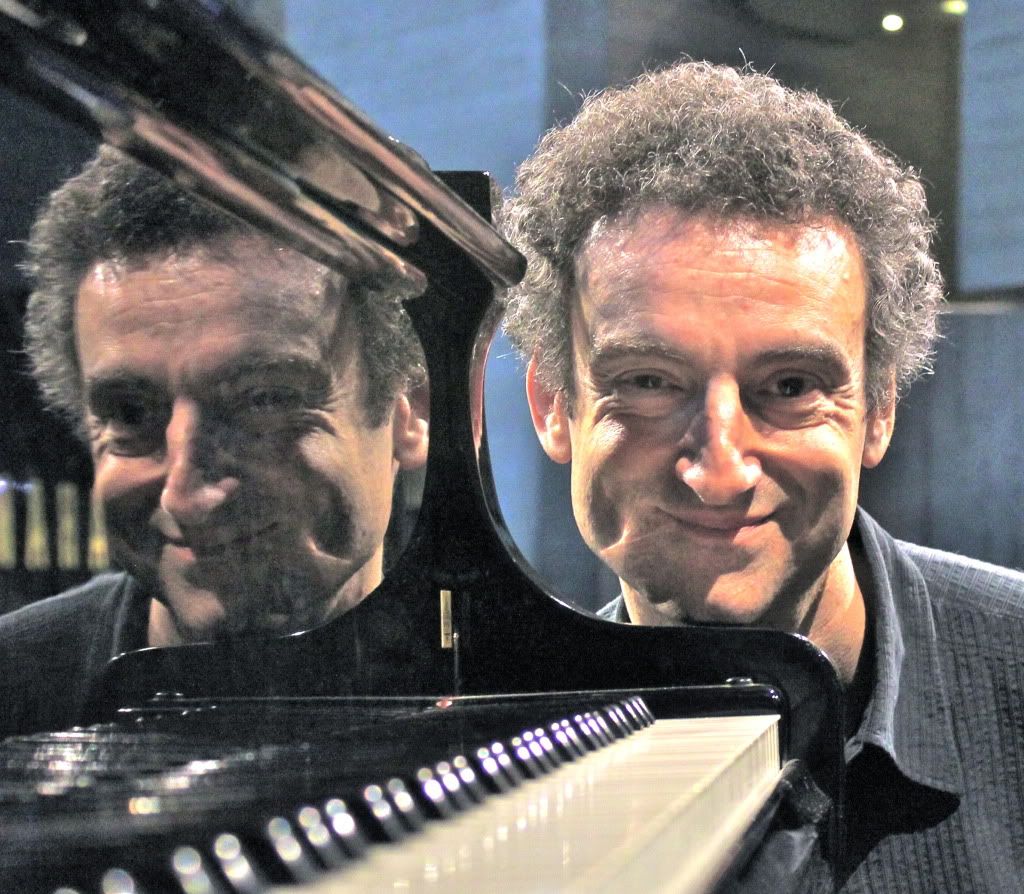 "Luxurious melodies, woven with subtle influences from Clouts' forays into world music ... a joy throughout, uplifting and contemplative by turns"
Jazz UK
Supported by Music in Monmouth
Sunday 24/07/16 Mayfield
Mr Chris Mayfield, the 'strong deliverer' of gritty country and urban blues. Superb guitar playing from the killing floors of Lydney meatpackers to the cotton fields of Newnham.
Wednesday 27/07/16 Coltrane Dedication
***** Jazz Special *****
Up for another evening of extempory, full-on improvisation from the power quintet that takes the later tunes of Mr John Coltrane and continues on the journey that starts in many places and never finishes; meeting the intricacies of life on the way! A band that sits on the shoulders of one of THE great musicians of the 20th century, a composer of outstanding strength in his simplicity, and a true master of his instrument - always searching, never content, and a man on a mission to make the world a better place.
Coltrane Dedication has followed the mission with an impressive collective of like minded players - on this occasion we have Caractacus Downes and Lyndon Owen (Saxes), Ashley John Long (Bass), Ian Poole (Drums), Dave Jones (Piano). Supported by Music in Monmouth Deicated to SFM
Sunday 31/07/16 EARL
Sunday 07/08/16 tba
Sunday 14/08/16 SOUTHERN CROSS
– ROB MORRIS/ROGER GREY et al
Sunday 21/08/16 JAMES HOLLINGSWORTH
Sunday 28/08/16 BIG NANNA
–JANE PEARL/LYNDON WEBB/THAD KELLY
Sunday 04/09/16 LEE MC CRORY
Sunday 11/09/16 RAGTIME JUG ORCHESTRA
Wednesday 14/09/16 BIG SKY – COLIN TULLY
***** Jazz Special *****
Sunday18/09/16 JOHN PAUL GARD/JON DALTON
Sunday 25/09/16 TERRI BRAMAH
Wednesday 28/09/16 Tassos Spiliotopoulos' Swedish Band
***** Jazz Special *****
Pleased to welcome back Tassos in full flight of a UK tour with his new Swedish band where he is now resident. The musicians are Örjan Hultén ( Saxophone), Fredrik Rundqvist (Drums) and Palle Sollinger (Bass) are all established musicians in Stockholm and the new album is sounding great! Supported by Music in Monmouth
Sunday 02/10 JELLY ROLL JONES
Sunday 09/10 BRIDGET AND THE BIG GIRL BLUES
Sunday 16/10 MAYFIELD
Sunday 23/10 IAN LUTHER
Sunday 30/10 JIVEOHOLICS
Wednesday 2/11/16 Hans Peter Hiby Trio
***** Jazz Special *****
Hans Peter Hiby first encountered British drummer Paul Hession in the Winter of 1986 when they started playing together as a duo in Hiby's home-town of Wuppertal. Having grown up and spending much of his childhood with Caspar Brötzmann, Hiby has deep roots within the Wuppertaler free jazz community. At which point we feel duty bound to declare:
!!!WARNING!!! this gig carriers a Placktone Club Health Warning
Performance liable to produce catharsis and other simliar challengesHiby/Hession has played throughout Germany as well as surrounding countries and on occasions augmented the duo with bass players Marcio Mattos, Roberto Bellatalla and Peter Kowald. The duo has now evolved into the new trio with double bass player Dieter Manderscheid, who is known for his work with Gerd Dudek, Frank Gratkowski and Gerry Hemingway. Supported by Music in Monmouth and The Plancktone Club
Sunday 06/11 DAN JAMES
Sunday 13/11 NORTH STAR – TAMSIN/MATT POWELL
Sunday 20/11 WILL KILLEEN
Sunday 27/11 JIGANTICS
Sunday 04/12 GRUIG – IRISH BAND
Sunday 11/12 HEAVY QUARTET
Saturday 17/12 JOHN PAUL GARD/ALEX HUTCHINS
Sunday 31/12 ALBINO FROGS
Drop Us A Line or Pick Up the Phone
You can contact us by email. Or, alternatively, pick up the phone and give us a call on 01600 712767. Thanks.