Gigs at the Queens Head are every Sunday and occasional Wednesdays
All gigs are free admission and start at 8.30 pm. Programming consists of National and International touring artists as well as providing a platform for many of the high quality, creative players in the region.
Wednesday 13/03/19 Cinnabar featuring Pat Thomas
***** Nu-music Special *****
With great pleasure we welcome the internationally renowned free jazz pianist Pat Thomas with a group of fellow experimental musicians who were involved in the birth of the British Free Jazz music scene and who continue to enthusiastically explore the boundaries of the music they love.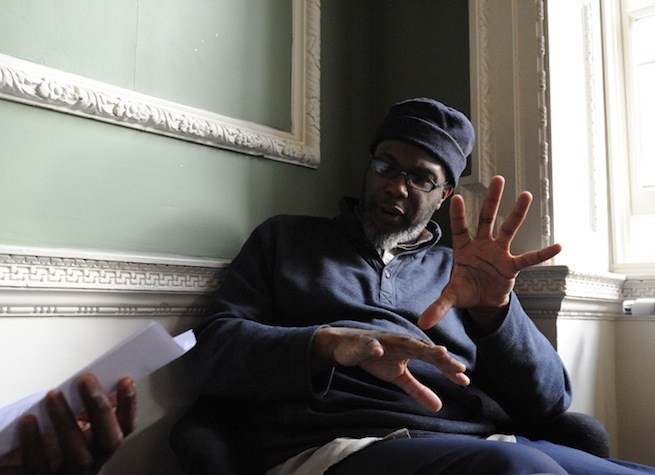 (photo by siobhan-bradshaw)
Pat Thomas ( piano and electronica)
The 2014 winner of the UK prestigious Paul Hamlyn Composers award Pat Thomas started playing at the age of 8 and studied classical music and played reggae. Pat is one of the true ground-breakers of improvised electro-acoustic music and has played with luminaries such as Evan Parker, Derek Bailey, Tony Oxley, Phil Minton, John Russell, Lol Coxhill, Roger Turner and the rest of the world!
Aaron Hawkins
( alto and soprano saxophones) a member of the Bristol Freetone Collective. Played with bands and fellow artists including Fuzz Against Junk The Pat Thomas Quintet, Dominic Lash, Damo Suzuki, Evan Parker, Steve Noble, as well as being part of the The Albert Ayler Project, The Phil Gibb's Quartet and more.
Geoff Hawkins
( tenor saxophone) was taught by the legendary Lee Konitz. Geoff similarly has a biography that reads like a who's who. He's played with Evan Parker, Eddie Prevost Band, Mike Cooper, G T Moore, Paul Lytton ( Instant Composers Pool ), Eugene Chadborne, The Albert Ayler Project, Jon Edwards, Pete McPhail, Kenny Washington and many many more.
Paul Anstey
( bass guitar ) has toured Europe with Spirit Level alongside Charlie Mingus Trumpet player, Jack Walrath. Regular radio broadcasts for Jazz in Britain and Jazz Today and works with Tony Orrell's Klaunstance and Thinko Jazz, Pete Rosser Trio and John Burgess Trio.Paul has been a sideman with Andy Sheppard, Paul Dunmall, Alan Skidmore, Barbara Thompson, Elton Dean, Harry Beckett, Keith Tippet, Henry Lowther
Roger Turner
( drums ) who main band has been Red Square with Jon Seagroatt and Ian Staples ( 1974-2014 ). He's been part of the Oxford Improvisers and had various projects with Pat Thomas, Geoff Hawkins, Dom Lash, Pete Macphail, Alexander Hawkins, Otto Fischer and Tony Bevan. From 2015 onwards he's been with the Bristol Free Sound Collective Supported by The Plancktone Club
Wednesday 3/04/19 Get The Blessing
"THIS IS TRIP HOP-INFORMED CONTEMPORARY JAZZ-ROCK AT ITS VERY BEST" Rosanne Hanley, Time Out
"SERIOUSLY CREATIVE … WONDERFULLY IRREVERENT" Charles Waring, Mojo Magazine
"THE MOMENTUM OF CREATIVITY IS UNDIPPED" Neil McKim, BBC Music Magazine
"GTB HARNESS ROCK AND JAZZ WITH UNCOMPROMISING POWER" Mike Flynn, Time Out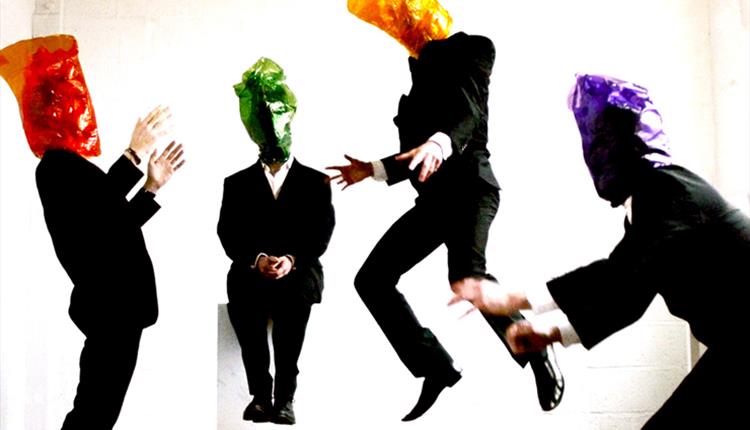 Formed by bassist Jim Barr and drummer Clive Deamer (rhythm section of seminal act Portishead and tour drummer for Radiohead) alongside Jake McMurchie (on sax and electronics) and Pete Judge (trumpet and electronics) the Bristol-based four-piece have gained truly international repute as a new force in music.
Blending their mutant jazz sensibilities with spacey electronics and post rock atmospheres their plaudits continue. Once described as "total outsiders" and "the punk entry" when they won the BBC Jazz Award for Best Album they've not compromised their mission but rather pulled the world towards their way of thinking.
"…they may well be the most original and exciting band on the British scene at the moment." Jazzwise Magazine
The band are currently touring to promote "Bristopia", an album that pays tribute to its origins and hometown by careering around the city's one-way system (not always in the correct direction of travel), darting into some of its hidden alleyways and lesser-known night-time hot-spots, and occasionally just stopping to take in the dizzying vistas of sprawling buildings and distant hilltops. For tonight's gig, Jake McMurchie (saxophone), Pete Judge (trumpet) and Jim Barr (bass) will be joined by brilliant young drummer Matt Brown. Checkout:
Website: www.gettheblessing.com
Facebook: www.facebook.com/gettheblessing
Twitter - twitter.com/gettheblessing
Instagram - www.instagram.com/gettheblessing
This gig is only possible by very kind patronage, in memory of ALICE JOHNSON.
Supported by Music in Monmouth
Wednesday 17/07/19 Akode
***** Nu-music Special *****
The Anglo-Swedish power collaboration fronted by Alan Wilkinson. Diverse, Intense, profound and downright challenging in all the right ways.
Wednesday 18/09/19 Burum
Welsh Celtic-Jazz fusion of world reknown. Always welcome to the Queens, a feast for the y'ears.
Drop Us A Line or Pick Up the Phone
You can contact us by email. Or, alternatively, pick up the phone and give us a call on 01600 712767. Thanks.